Hi, Stephanie here from Sprinkle Creative, one of Spellbinders' Shopping Stars and today I am going to show you how to make this beautiful flower composition using the Create A Flower 3D Wall Art Prizm Kit.
Check out my how to video below to learn how you can make this home decor project.
Want to create this great wall hanging? Hover over the image below to shop: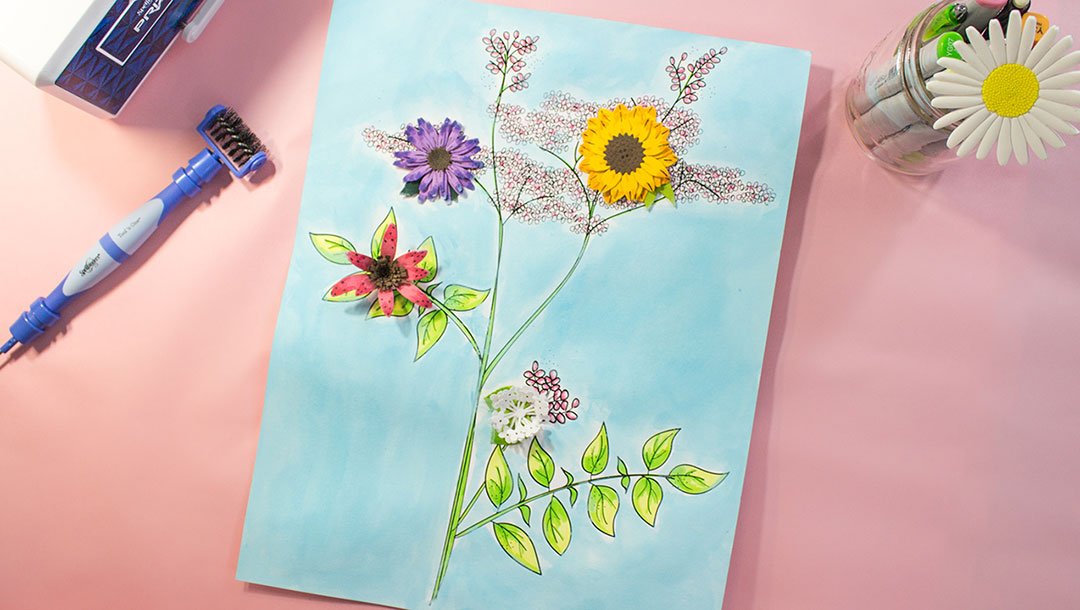 Hi! My name is Stephanie, and I love to live creatively!I 'm a DIYer, Crafter, and Artist based in Memphis, TN.When if comes to crafting, the sky's the limit! From painting to scrapbooking to video creating and more, I love to use my artsy side for a wide range of projects! When I'm not crafting, you can find me running with friends, singing and dancing randomly, or throwing my own wine & paint nights! I love to craft. There's a sense of overwhelming satisfaction when I complete a project. It's also my way of expressing myself. Crafting takes a lot of dedication and patience, which can be difficult at times, but I find that crafting is a great way to destress! I believe that everyone has a crafty side... you just have to find the patience and time to do it! ​ ​ Follow me on Instagram @SprinkleCreative and visit my website, www.SprinkleCreative.com, to learn more about me and my creative adventures! Live creatively, friends!
Latest posts by Stephanie Ramirez (see all)