Let Yana show you how our stamps and stamp/die sets work in this introduction video! Learn about them and get helpful tips on how to use them. Stamp your way to the many lines of stamp designs we offer from vintage to elegant to funky and cool. Come see what we offer by clicking: Spellbinders® Stamps.
3D Shading Stamps are cling foam (EVA) rubber stamps designed to bring additional image depth and multiple shades with a single press of the stamp, not found on traditional mono-shade stamps. Bring more richness and enhance the images when using colored pens and markers. Add a 3D Shading Stamp to your stamp collection by clicking: Spellbinders® 3D Shading Stamps.
Take the guess-work out of what to put together with Spellbinders® Stamp and Die Sets. The set includes beautiful designed stamps and coordinated dies.They offer an elegant solution to bring a custom look to your projects. Use them together or use them separately. The creativity is boundless! Try them for yourself. See our selection of stamp and die sets by clicking: Spellbinders Stamp & Die Sets.
Want to create with Spellbinders' Stamps? Hover over the image below to shop: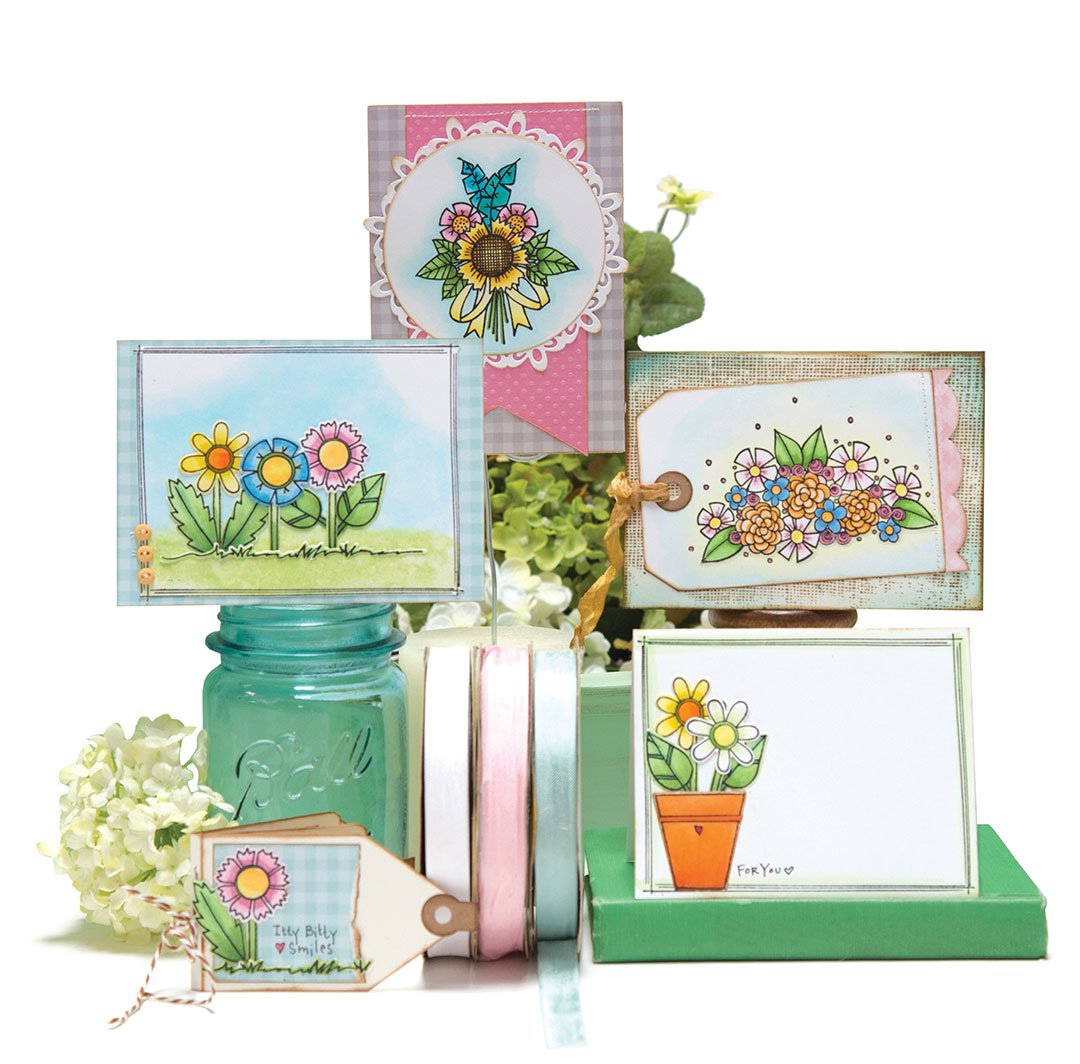 My name is Yana Smakula, I'm 20-smth years old from a town Ternopil in western Ukraine. I enjoy scrapbooking and I mostly scrapbook about our travels (I often take long pauses from scrapbooking when I have no new travel photos to scrapbook). My other passion is cardmaking – I enjoy trying new products and techniques, experimenting and creating in different styles. I'm very much into stamping and die cutting and I enjoy creating Clean & Simple and well as heavily layered cards!
Latest posts by Yana Smakula (see all)