Maker Moments: Arizona Cactus Pennant
Hi everyone! If you are anything like me, you might be a tad bit slow in moving today since a lot of the festivities of the season are over. As much as I would love to just lay around, the truth is, 24 years ago I had my fourth wonderful daughter and so the party continues! No slacking for me and no slacking here either. Today on the creativity board, I'm bringing you a custom-made pennant. Oh my gosh! I know I say this often but…this is sooooo easy and hardly any work! And, I might add, is very trendy right now.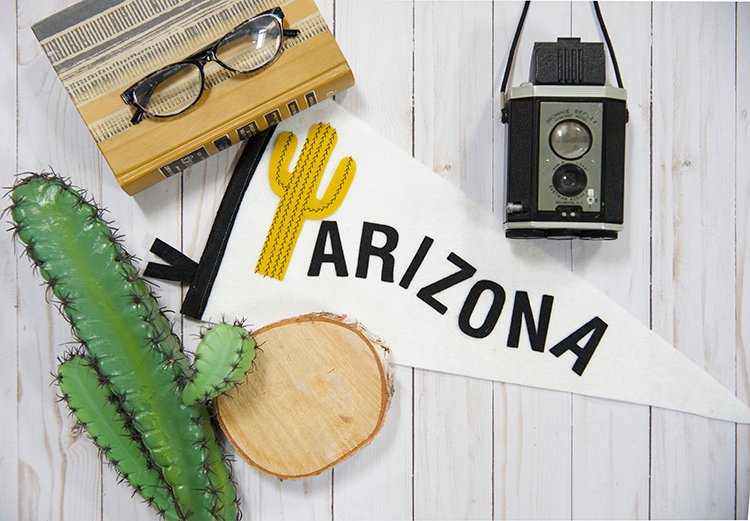 You only need felt, fusible webbing, sewing machine (optional) and these Spellbinders products:
Apply fusible web to back of felt and die-cut pieces. Peel backing off pieces and attach to hand cut banner. Iron images onto banner following manufacturer's instructions for fusible web. Sew or hand stitch embellishment onto Cactus. Attach felted bias strip and tabs to side of banner.
Ok, so how easy was that? Coming soon, another banner or two! What can you make with these dies? Would love to see your style.
XO,
Debi