Rouge Royale Fretwork For You Box
1. Die-cut box out of patterned paper.
a. For a die cut insert, position one of the Triangle Fretwork dies onto one side of the box, securing with repositionable tape if necessary, and run through the die-cutting machine. Die-cut a solid Triangle out of contrasting cardstock and adhere to the inside of the box behind the Fretwork design.
b. For a die cut overlay, using contrasting cardstock, nest a Fretwork die within the solid Triangle and run through the die-cutting machine. Adhere the overlay to the front of the box.
2. Assemble the box by folding on all score lines and adhering flaps together.
3. Tie ribbon around the box, securing at the top with a bow.
4. Stamp a sentiment onto a small tag and tie around ribbon with twine.
5. Embellish assembled boxes with a rhinestone button.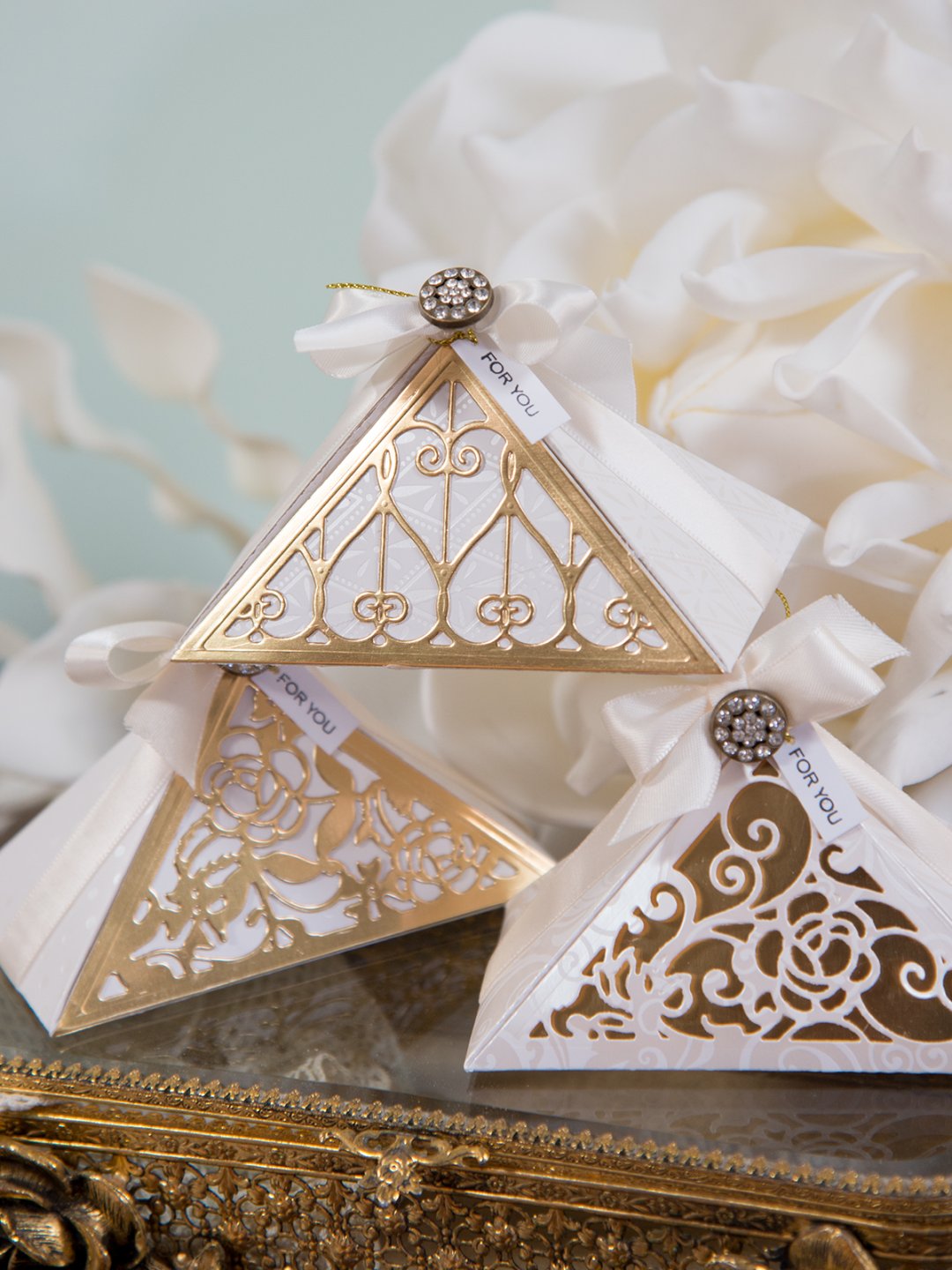 Supplies:
Spellbinders® Platinum™ Machine PL-001
Contour™ Die: Triangle Box SR-083
Spellbinders Triangle Fretwork Die Set S5-279
Adhesive
Button
Ink
Metallic Cardstock
Patterned Paper
Ribbon
Stamp
Twine