Day 9! 12 Days of Prizes & Previews, Platinum Machines Prize Bundle
We are counting down the days to Creativation 2017 (Craft & Hobby Assoc. Trade Show) here in Phoenix, Arizona! Not everyone can make the event so why not bring some of it to you. This week, we are having the final countdown to to show you new products for 2017. Today, we are featuring our Platinum Machines, they cut over 40 different materials including wool, balsa wood, chipboard, craft metal, leather and so much more.
!
Learn more about the Spellbinders' Platinum & Platinum 6 Machines:
Today we are also giving away a Platinum Machines Bundle! Hover over the image to see all the products included: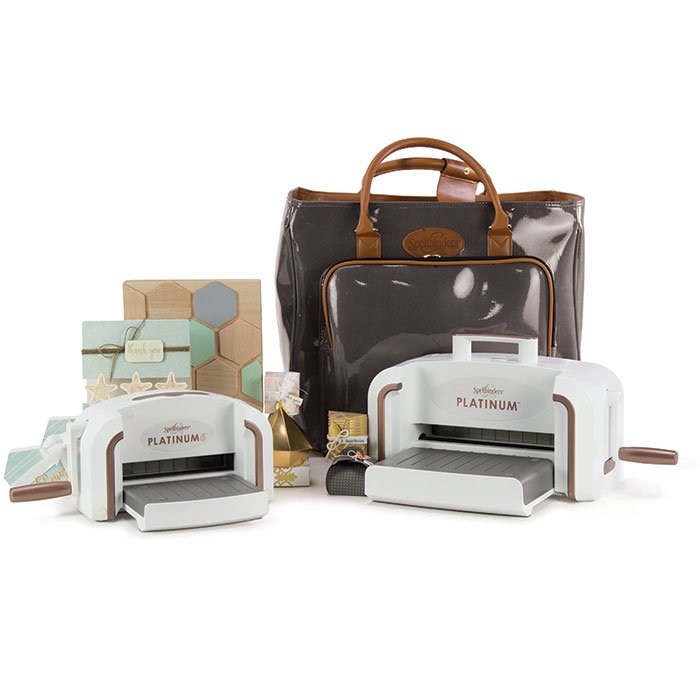 ENTER TO WIN
Enter to win each day, for more chances, we will announce the winners on January 21!
One lucky Instagram followers will win a $100 gift card each day this week, follow us at @TeamSpellbinders to learn how!
Platinum Machine Bundle Winner will Receive:
Platinum Die Cutting & Embossing Machine 6" Platform (PE-100) & the 8" Platform (PL-001)
Bag of Tricks, Rolling Storage Tote for Platinum Machine (PL-110)
Contour Hexie & Friends Steel Rule Die (SR-002)
Starfish Stamp & Die Set From The Earth Air Water Collection by Stephanie Low (SDS-044)