Day 11! Countdown to Creativation, Prizm Prize Bundle
We are counting down the days to Creativation 2017 (Craft & Hobby Assoc. Trade Show) here in Phoenix, Arizona! Not everyone can make the event so why not bring some of it to you. This week, we are having the final countdown to to show you new products for 2017. Today, we are featuring our Prizm, this charming lightweight machine was designed with your creativity in mind.
Learn more about the Spellbinders' Prizm Machine:
Today we are also giving away a Prizm Machine Bundle! Hover over the image to see all the products included: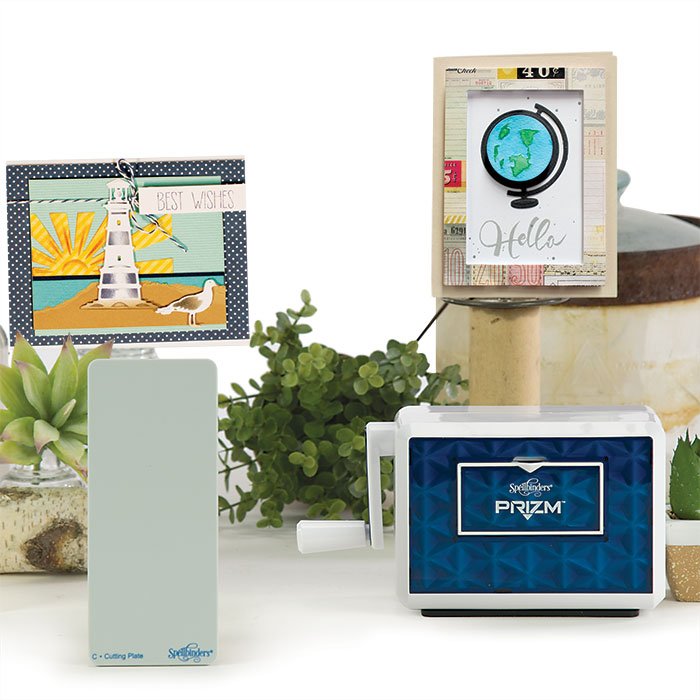 ENTER TO WIN
Enter to win each day, for more chances, we will announce the winners on January 21!
One lucky Instagram followers will win a $100 gift card each day this week, follow us at @TeamSpellbinders to learn how!
Platinum Machine Bundle Winner will Receive:
Prizm Die Cutting & Embossing Machine (PZ-100)
Prizm Machine Fulle Set Standard Plates (PH-201)
Die D-Lites Shoreline Etched Dies (S3-244)
Die D-Lites World View Etched Dies (S1-001)
Quite Contrary Debi Adams Happy Times Stamp & Die Set (SDS-009)