Day 12! Countdown to Creativation, Tools & Accessories Prize Bundle
We are counting down the days to Creativation 2017 (Craft & Hobby Assoc. Trade Show) here in Phoenix, Arizona! Not everyone can make the event so why not bring some of it to you. This week, we are having the final countdown to to show you new products for 2017. Today, we are featuring our Tools & Accessories, handy tools to empower your creativity.
Learn more about the Spellbinders' Tools & Accessories:
Today we are also giving away a Tools & Accessories Bundle! Hover over the image to see all the products included: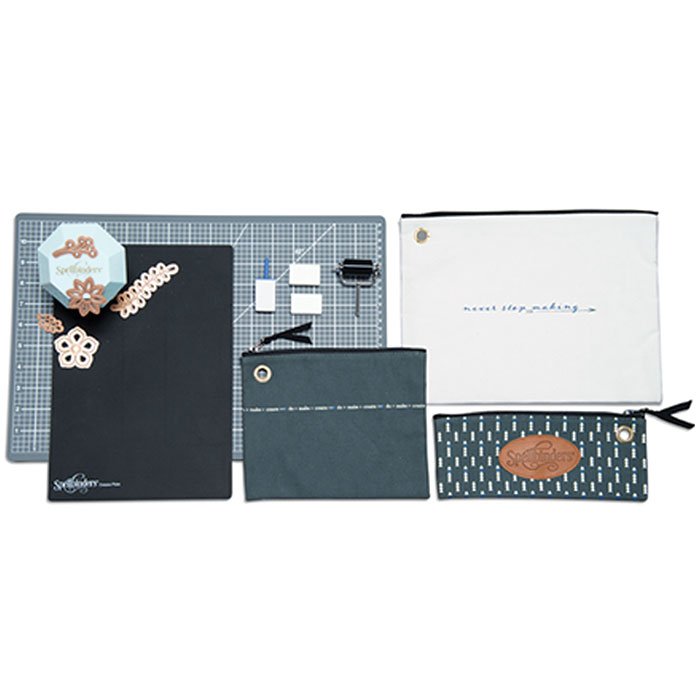 ENTER TO WIN
Last Day to Enter! Winners will be announced on January 21!
One lucky Instagram followers will win a $100 gift card each day this week, follow us at @TeamSpellbinders to learn how!
Tools & Accessories Bundle Winner will Receive:
Tool & Accessories Main Attraction (T-012)
Tool & Accessories Magnetic Handy Mat (T-004)
Platinum Crease Plate (PL-104)
Excess Baggage Zipper Storage Pouch, LG (PL-113)
Excess Baggage Zipper Storage Pouch, MED (PL-114)
Excess Baggage Zipper Storage Pouch, SM (PL-115)
Tool & Accessories Tool n One Brayer Tip (T-011)