Maker Moments: I HEART Pillow with Felt Layered Blooms
Welcome back to Maker Moments. When I was asked if I wanted to do something with flowers for today's post, I was pretty much ecstatic.  For those of you who know me, you don't have to ask that question twice.  I love flowers.  All kinds.  Today I'm creating this beautiful bloom from felt.  Although I sewed this heart pillow, you can also purchase a pre-made pillow and attach the flower in the same fashion. Hover over the image below to see what I used in creating this project: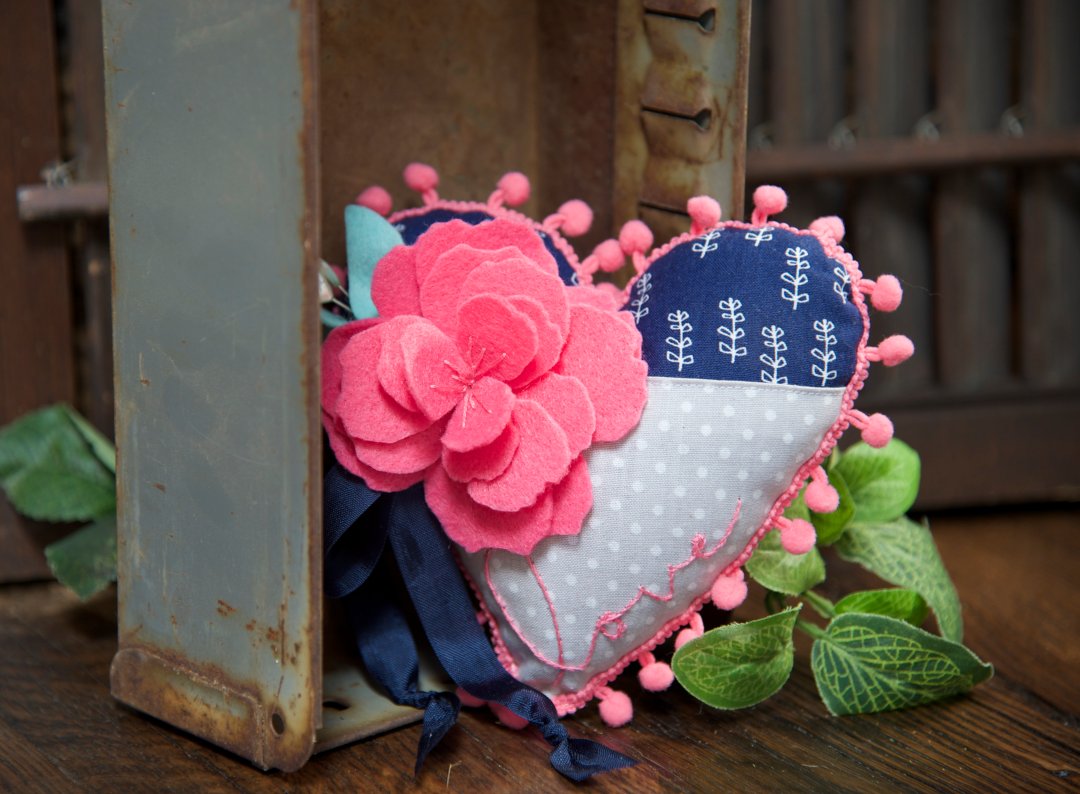 To create the flower, you will need the following:
Choice of: Spellbinders® Platinum 6™ Die Cutting and Embossing Machine or Spellbinders® Platinum™ Die Cutting and Embossing Machine
SR-005 Layered Blooms Contour™ Steel Rule Die
Three pieces of felt (Your Choice of Colors: two for the flower and one for the leaves)
Embroidery Floss
Embroidery Needle
Hot Glue
Die-cut the Flower and Leaf twice.
Layer the flowers together as shown. I used two different colors so that you could see how to layer them.
**If you are going to add the decorative embroidery stitch to the flower petals, do the stitching prior to assembly.**
Use a needle and thread to run a stitch through the center of the flower, from the bottom to the top and back again. Secure with a knot.
Adhere flower to pillow with hot glue.
Adhere the leaves to the pillow with hot glue.
Optional: I added some stitchery to the bottom of the pillow for a pop of color.
These flower are so easy to create.  Think of all the possibilities. You can make headbands, appliqués, lampshade decor, jewelry and the list goes on. Have you used our Contour™ Steel Rule Dies? What are you going to make?
XO,
Debi