Maker Moments: The "Altered" Hat
Hi everyone. This is Debi Adams and today I'm going to do something a little different. Many times the projects here are more feminine in nature. I thought it was time to change that and add in some masculine ideas. And what better dies and stamps to use than from our own licensed designer, Seth Apter. Let's start with this man hat. Edgy, trendy and completely easy to create.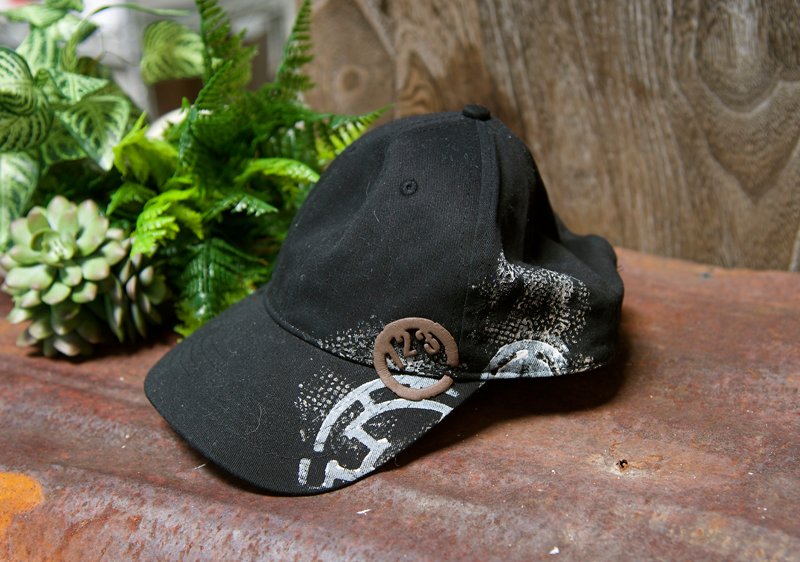 You are going to need one man's baseball-style hat, acrylic paint of your choice, a large acrylic block, E-6000 glue, and brown foam felt plus:
PL-100 Spellbinders® Platinum™ or PE-001 Spellbinders® Platinum™ 6 Die Cutting and Embossing Machine
S4-743 Broken Maze Etched Dies
S4-745 Shield Etched Dies
S4-740 Trifecta Etched Dies
SBS-016 Dot Matrix Stamps
Die-cut the Broken Maze and the middle piece from the Shield from foam felt. Create a stamp by adhering the foam pieces to an acrylic block using a sticky tape.
Create a pallet of paint by using a paper plate. Spread the paint out fairly thin. I combined white, cream, gray and taupe paint.
Place the foam stamp into the paint and apply to hat, placing your hand inside the cap to give a firm foundation for the image.
Do the same thing with the Shield image.
Apply acrylic paint to the rubber stamp and press onto hat using your hand again for support.
Die-cut the numbered Trifecta from brown foam felt. Adhere to hat using E-6000 adhesive.
This is a quick, custom-made man hat that anyone can create. Are you on board? I will be embellishing a man's shirt, demonstrating this same technique plus another one in the next few weeks. Stay tuned. Hope to see you then.
XO,
Debi