Wedding Inspiration with Vintage Elegance Collection Video Tutorial
Hello! This is Yana Smakula, I hope you are having a great week! Today I want to show you how you can stretch your dies and use them for multiple projects. I used a Filigree Booklet Etched Die from the Vintage Elegance Collection by Becca Feeken's Amazing Paper Grace Designs.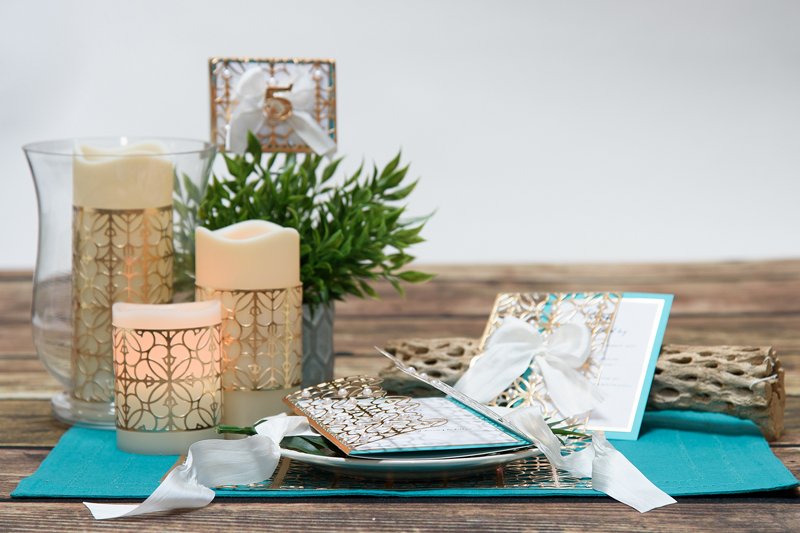 This set features several dies all designed to create a beautiful little book: a Booklet Cover die, a Booklet Body die and two decorative insert dies. I only used one of the inserts to create all of the projects I'm sharing today.
You can also use similar type dies, similar inserts from Spellbinders for this project. The great thing about this die is that it doesn't have an outer edge, so you can cut it in any size paper you like and you can also cut it multiple times. This is a great die to use for window cards and for shaker elements, too. Similar to the decorative insert from the Filigree Egg die I shared in one of my previous videos, Clean and Elegant Easter Egg Cards video tutorial.
Because this die is rectangular in shape the pattern can be almost seamlessly continued to create almost any size element you want, you are only limited by the size of your die cutting machine.
I created a number of elements using this die starting with a place mat, two gate fold cards – an Invitation and RSVP card, table number card and even battery operated candle wraps.
Spellbinders Supplies:
Watch video tutorial below to learn how to make this project:
Thank you so much for stopping by today and have fun die cutting!