Maker Moments: Create a Sweet Easter Chick Treat Bag
Chances are a lot of you haven't even started to think about decorating your Easter table but today on Maker Moments I'm going to give you a head start with this cute little chick bag. It will look perfect laying on top of your dinner plates or perhaps, as a treat box on your table. Whatever you choose to use him for, it is sure to be a hit. You may already own this die. It's the Bag N Tag It Etched Die from the Market Fresh Collection. If you don't have it, now might be the perfect opportunity to purchase it. Truth is this can be used as a baby shower treat bag too! Let's get the details and get making!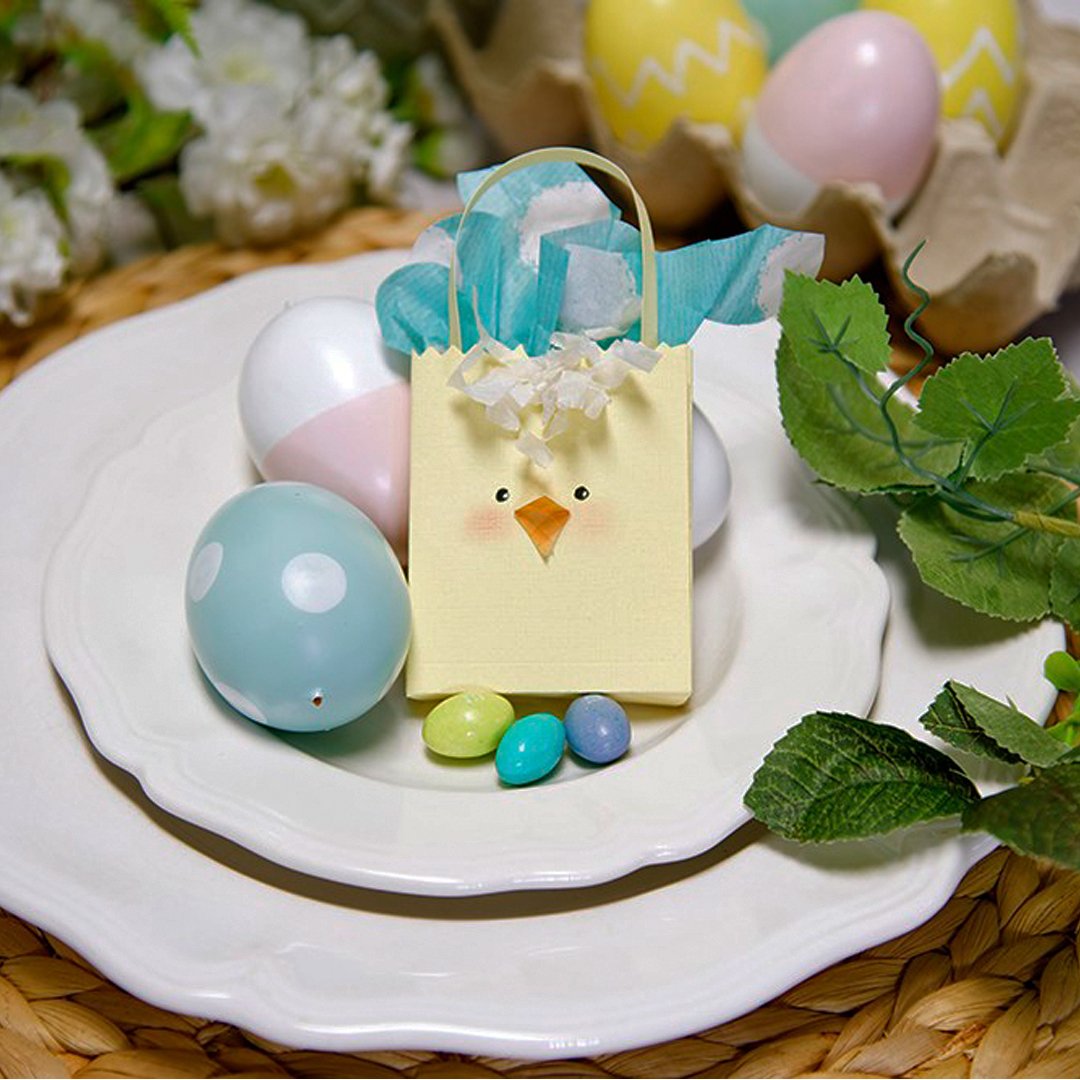 Instructions:
1. Die-cut two bags from yellow cardstock.
2. Adhere together at seams.
3. Close up bottom of bag using adhesive.
4. Cut one thin, long strip of yellow cardstock for handles. Cut strip in half and adhere handles to inside of bag.
5. Fold a small piece of orange cardstock in half. Cut a little triangle from fold line to form a beak. Adhere beak to bag.
6. Draw eyes onto bag with black pen.
7. Adhere fru-fru or snipped tissue paper to top of bag.
8. Embellish cheeks with chalk.
Supplies:
PL-001 Spellbinders® Platinum™ or Spellbinders® Platinum™ 6 Die Cutting and Embossing Machine
Bag N Tag It Etched Die
Adhesive
Black Pen
Fru-fru or Tissue Paper
Pink Chalk
White Pen
Yellow and Orange Cardstock
Isn't he/she cute? You can always tuck a little gift card inside especially cool for the older crowd or as a shower gift. Nicest part is this bag comes together in just minutes. Hope you have fun creating!
XO,
Debi