Layers and Accents with Background Stamps by Stephanie Low
I am really starting to get the hang of this craft scene folks. It is working out for me. Been wracking my brain about what to blog about…until I realized that my cute background style stamps have sort of been overlooked! I had so much fun drawing these two scenes. Sometimes it takes me a few tries to get the right groove going or to hone in on what I want things to look like (often take days or even weeks). These two background stamps rolled out of my imagination effortlessly. That is when I know I have got something special. They are special images to me for that reason.
These stamps were designed to be layered onto with other stamps/dies from the Earth Air Water Collection. Or of course can be used as a stand alone image because obviously they are beautiful!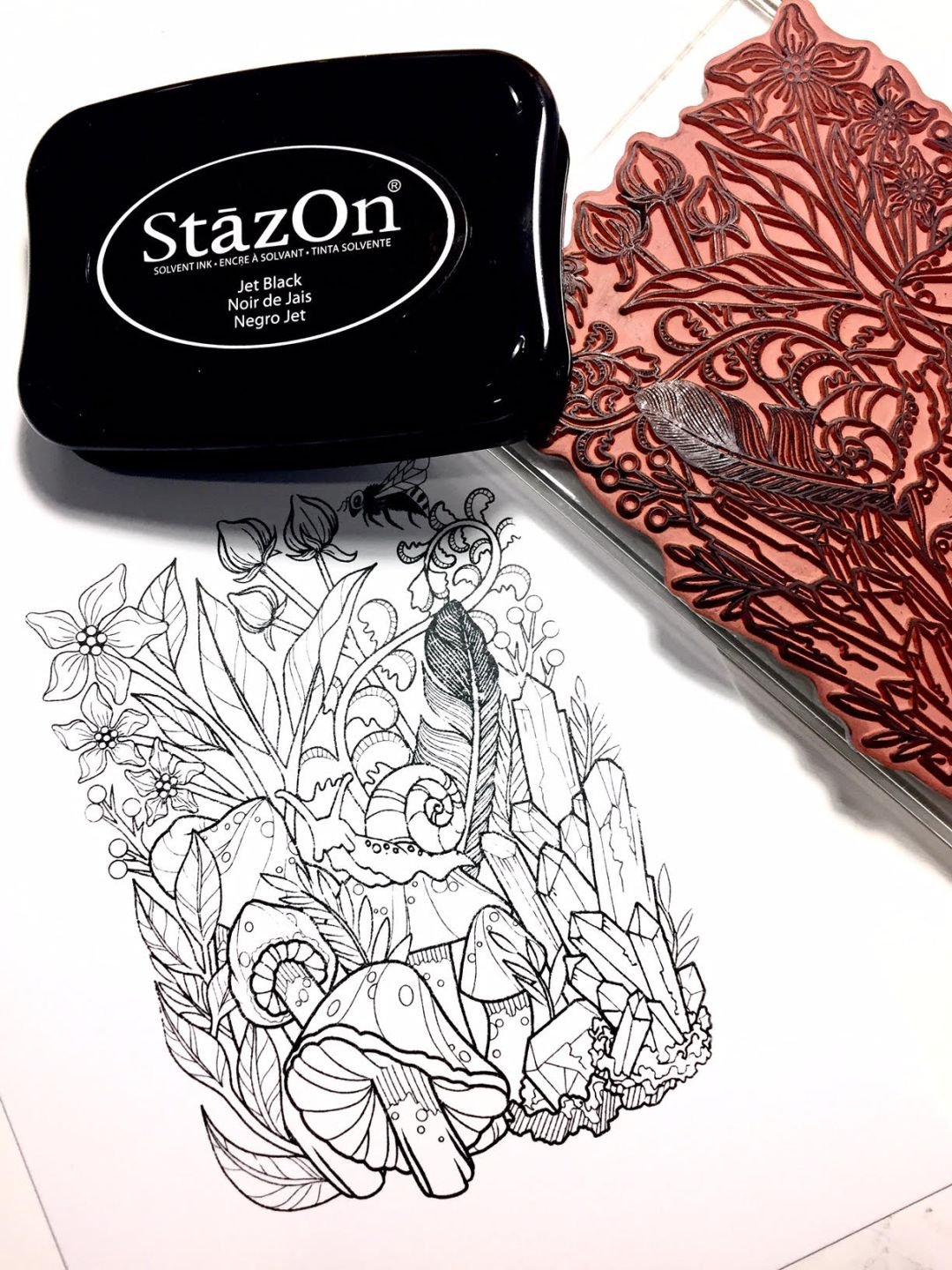 I often use these stamps when I am teaching my beginner watercolor students to paint. It is easier to learn how to paint when you don't have to worry about "What" to paint!
When painting with these stamps, remember to use a waterproof or permanent ink to stamp the image. Also, put plenty of ink on the image to get the best image transfer with these larger stamps. I am VERY NEW to stamping, so if there are tricks to getting a perfect image every time, PLEASE CLUE ME IN! 🙂
For the Garden Snail Stamp I have chosen to use my sweet little mouse from the Mouse Stamp and Die Set on top of it to give the scene some personality.
I then watercolor painted the whole scene and the mouse for a fun coloring project. I used two of Prima Marketing Inc. paint palettes, Shimmering Lights and the Classics.
I chose to accent the starfish on the Aquatic Scene Stamps by stamping the Starfish Stamp from the Starfish Stamp and Die Set on a separate paper with a different ink color and using the matching die to cut it out. I also die cut a piece of blue paper to help the silver star fish stand out against the detailed background. I chose to leave the remaining background image plain and only accentuate the star fish.
These stamps are versatile and work well with one another. There are so many more ways to work them together!
I hope you enjoy stamping with them as much as I enjoyed drawing them for you! I would love to see what you have created with them or any of my other stamps and dies. I cannot even get enough of seeing your projects (mostly because I am trying to steal your ideas! haha!)
Thanks for checking these out and being patient with my crafting handicap!
xoxo, Stephanie Low
#CreateEveryday