Hi everyone! It's Alli Roth here to show you how to create some fun, fruity party favors to bring a little extra sweetness to your summer gatherings this year. I love using the S6-104 Shapeabilities More Than Milk Carton Etched Die for party favors because you can create them to match any theme and fill them with candy, confetti, etc… They're so versatile and so easy to put together!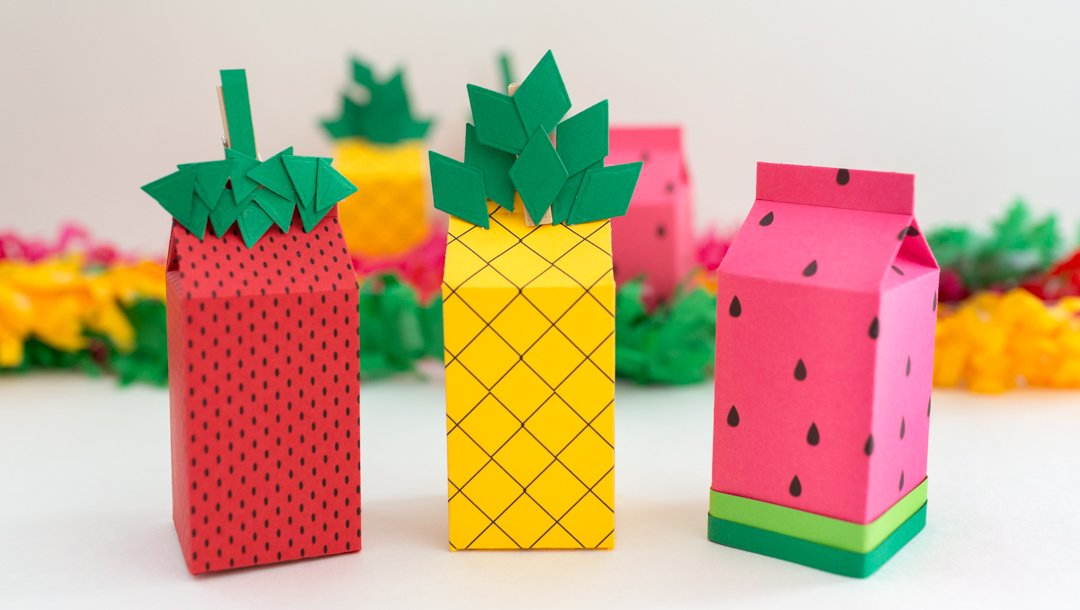 Instructions: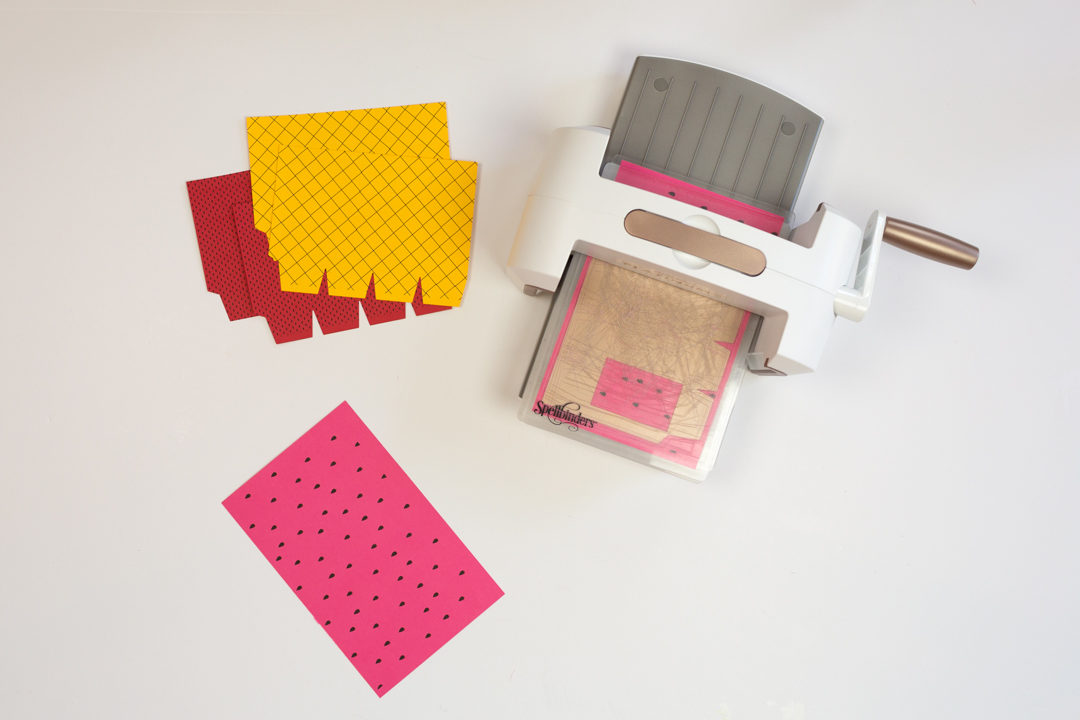 Print patterns onto appropriate colored paper. Red for strawberry, yellow for pineapple, pink for watermelon. If you are using a marker instead of a printer, draw seeds/pineapple pattern onto paper instead. Then, using a scissors, cut paper in half so you can make two milk cartons from each paper.
Cut  S6-104 Shapeabilities More Than Milk Carton Etched Die with each piece of patterned cardstock. Make sure that the seeds/pattern are facing the appropriate direction.
Next, fold each piece of cardstock on the appropriate score lines. You don't have to worry about the diagonal lines, they'll take care of themselves when you assemble the carton.
Glue and assemble each carton.
Cut the diamond and triangle shapes from the S4-696 Shapeabilities Optical Illusion Kaleidoscope Etched Dies with green paper. You can cut three pieces of cardstock at a time, you'll need about ten cuts of each shape for both the strawberry and pineapple cartons. At this time you can also cut strips of green paper for the watermelon rind. I cut the light green strips to 7″x.5″ and the green strips to 7″x.25″.
For more ideas and inspiration, visit: Partyography By Alli.
Spellbinders® Supplies:
Other Supplies:
Cardstock (red, yellow, pink, light green, green)
Glue gun & glue
Miniature clothespins
Scissors
Patterns – free printables to download (Pineapple, Strawberry, Watermelon)
Black marker (if not printing patterns onto paper)